Ulan Ude Extension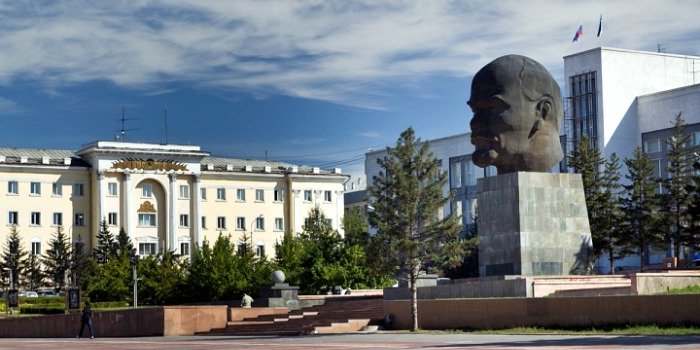 The Siberian city of Ulan Ude is a convenient place to break your journey if you've taken the Trans-Siberian. It's best known for its huge Lenin head statue. It stands over 7 metres tall and dominates the main square, but there's also plenty to see nearby. Originally, the area was settled by the Evenks and Buryat Mongols; find out more in the city's excellent history museum.
Tour Schedule
Day 1
Ulan Ude
Arrival in Ulan Ude
Transfer to the hotel from the airport or train station. If there's time, start your trip in the Square of the Soviets and see for yourself that monument to Lenin.
Day 2
Ulan Ude
Excursion to Ivolginsky Datsan & Old Believers Village at Tarbagatai
Ivolginsky Datsan is located a short distance from Ulan Ude. It was opened in 1945 as the only Buddhist spiritual centre in the USSR and is now protected by the state. Inside, you'll find Buryat art, a collection of Buddhist scriptures written on silk in the Tibetan language and a sacred Bodhi tree. You'll enjoy a guided tour of this unique and fascinating place. From there, you'll head to the Old Believers Village at Tarbagatai. There, you'll meet local people, visit the museum and enjoy a tasty lunch before returning to Ulan Ude.
Day 3
Ulan Ude
Depart Ulan Ude
Transfer to the railway station for your onward journey.