From the endless rolling steppes to the intriguing nomadic culture, and the captivating Gobi Desert, Mongolia offers a wealth of experiences.

Our tours to Mongolia take you on an extraordinary journey, allowing you to immerse yourself in the heart of this vast and mesmerizing country. You'll have the chance to witness the timeless traditions of the nomadic people, whose way of life has remained largely unchanged for centuries. Experience the thrill of the Gobi Desert, with its towering sand dunes, otherworldly landscapes, and unique flora and fauna.
Whether you're an adventurer seeking a taste of the wild, a history buff yearning to explore the legacy of Genghis Khan, or a nature lover looking to witness the unique beauty of the Mongolian wilderness, our tours cater to all kinds of travellers. Join us on an unforgettable journey to Mongolia, where you'll create memories to last a lifetime.

Step into a world where ancient traditions meet awe-inspiring landscapes on our expertly crafted tours to Mongolia. Start planning your next adventure today!


Nothing found. Please try to choose other filters.
Alternatively you can review our most popular tours listed below.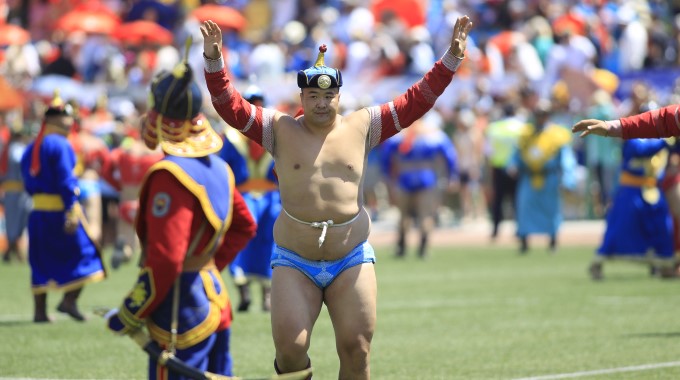 15 days | 10 cities, from:
₹

309,950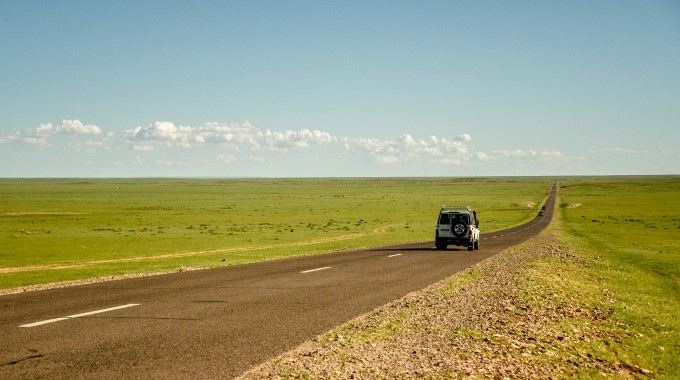 Great Mongolian Discovery: Ulan Bator, Terelj, Gobi Desert, Karakorum, Hustai (MN-01)
Embark on an exhilarating 15-day journey that encapsulates the finest aspects of modern and historical Mongolia, delving into its rich customs, folklore, history, and natural wonders. Across a fortnight, you'll traverse this captivating land, commencing in the vibrant capital of Ulan Bator. Your...
15 days | 12 cities, from:
₹

309,950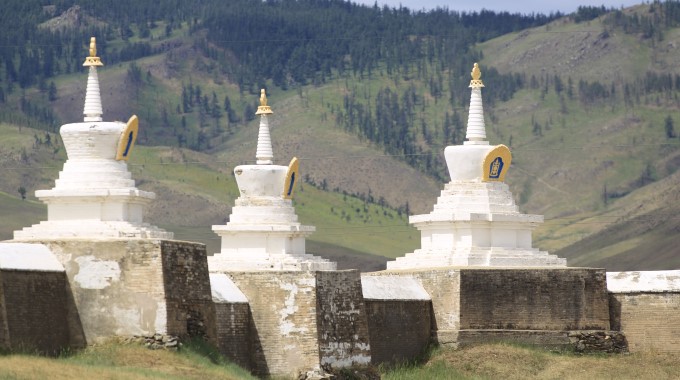 Best of Mongolia Jeep Tour: Ulan-Bator, Gobi Desert, Karakorum (MN-03)
Immerse yourself in Mongolia's grandeur during this action-packed 10-day adventure. We'll kick off in the bustling heart of Ulan-Bator, then journey to historical gems like Erdene-Zuu, the first Buddhist monastery, and the remnants of Genghis Khan's Karakorum Empire. Nature enthusiasts w...
10 days | 8 cities, from:
₹

209,950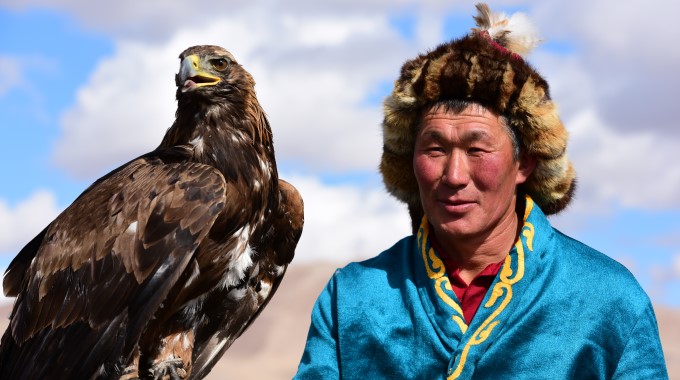 Best of the Gobi by Air: Luxury Exploration with Premium Lodging (MN-07)
Experience the sheer vastness of the Gobi as you soar above it on this brief yet captivating adventure. In just a matter of days, you'll unlock the secrets of this iconic land and immerse yourself in Mongolian culture, all while capturing stunning photographic moments. With our selection of top-...
7 days | 6 cities. Tour price by request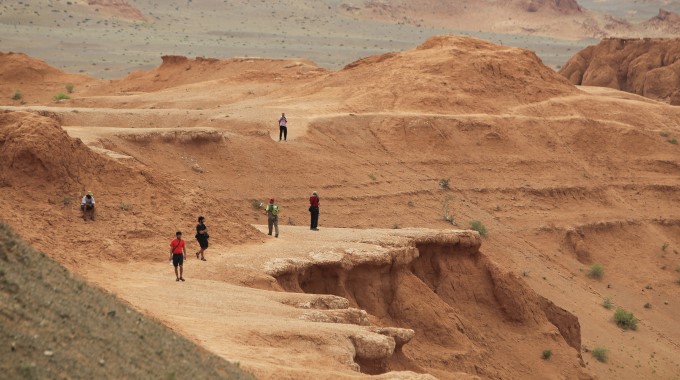 Glimpse of the Gobi by Air - a Brief Encounter with the Desert (MN-08)
The Gobi Desert, a legendary and enigmatic expanse, has long been shrouded in myths and folklore. Covering a third of Mongolia, it's a captivating and intimidating realm where geography, history, and prehistory intertwine with a rich tapestry of plants, animals, and human society. Surprisingly c...
3 days | 5 cities, from:
₹

139,950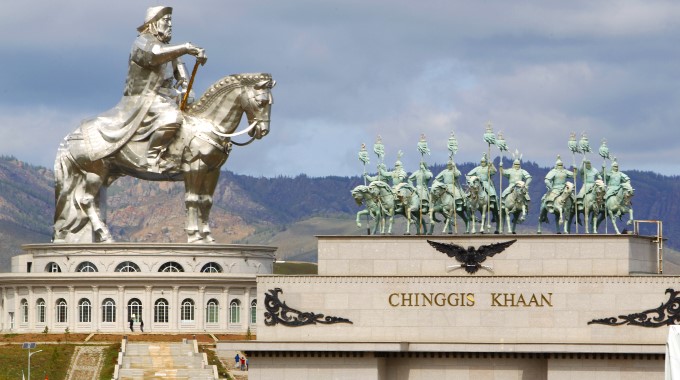 10 days | 7 cities, from:
₹

210,950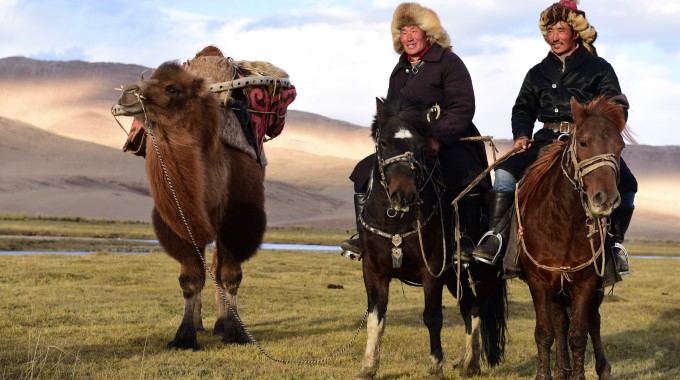 Experience Mongolia's Winter Magic: Ice & Camel Festivals (MN-09)
Join us for an exhilarating 10-day adventure that showcases the very best of Mongolia's winter activities and its major cultural events, held annually in March – the Ice and Camel Festivals. The renowned Ice Festival boasts a lineup of exciting activities, including ice sculpture exhibitio...
10 days | 5 cities. Tour price by request