Bolshoi State Saint-Petersburg Circus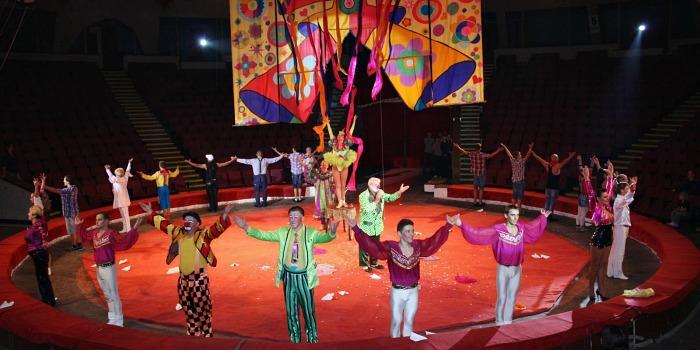 The circus located in Fontanka River Embankment was opened on the 26th of December 1877. It was designed by architect Vasiliy Kenel and became the first stone circus in Russia. The magnificent building decorated with sculptural compositions was considered to be one of the best circus constructions in Europe.
The arena of the circus witnessed splendid performances by the world-famous clowns, gymnasts, animal trainers and jugglers. It is here that the pantomimes, topical performances and performances for children are created. The traditions of Saint Petersburg circus were carefully preserved through the years, and nowadays the viewers are welcome to enjoy fascinating, bright and colourful shows.