MS Maxim Gorky - 5*
Luxury cruise ship on Russian waterways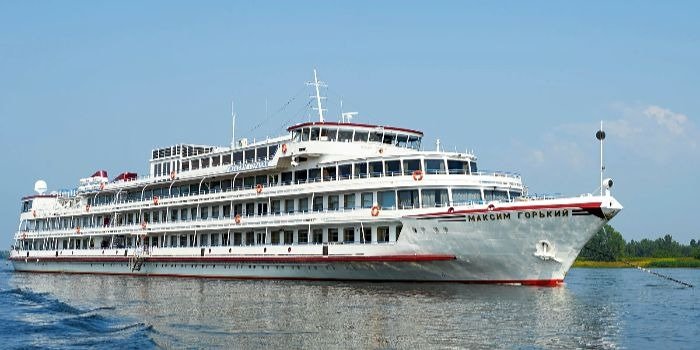 General
Refurbished to a high standard for the 2020 season, the Maxim Gorky is an elegant and modern 5 star ship. Named for the Russian writer who was nominated for the Nobel Literature Prize five times, all of her cabins and suites are outside-facing and have en-suite bathrooms and air-conditioning as standard. Accommodation comprises 32 deluxe double cabins, 8 deluxe triple and 6 standard single cabins.
The interior design of the cabins and suites draw their inspiration from Siberia itself. A neutral palette reflects the surrounding landscape and the ethnic heritage of the Nenets and Evenki is also reflected in the décor. Standard cabins can be configured with two single beds or a double, and have a generous wardrobe, fridge, radio, TV and hairdryer. Two large windows mean you don't miss a thing when in enjoying the privacy of your cabin. Deluxe cabins and suites also provide a spacious living area.
Technical specifications: Passengers - 94 people. Electricity - 220 V.
Ship facilities
After the current modernisation, cruise passengers making a voyage on the Maxim Gorky will enjoy a large restaurant and entertainment complex on the boat deck as well as a spa, sauna and gym situated on the sun deck. The spacious cabins enjoy a 22m2 recreation area. Facilities include two bars, a conference hall and cinema as well as medical consulting room and souvenir shop.
Cabins
STANDARD SINGLE
Size of cabin is around 9 sq.m. One-bed outside cabin with a large opening scenic window, private facilities, heating and ventilation system, wardrobe, 220 volt socket, radio.

DELUXE
Treat yourself to a little more space while still benefiting from the elegant design of the standard cabins with an upgrade to a deluxe cabin. The décor is fresh and engenders tranquility and calm. Once again, you'll be able to soak up the views from within the cabin, and enjoy all of the facilities of the standard cabin, including a double bed, spacious wardrobe, TV, fridge, radio and hairdryer. A cosy living room completes the picture.
Deck Plan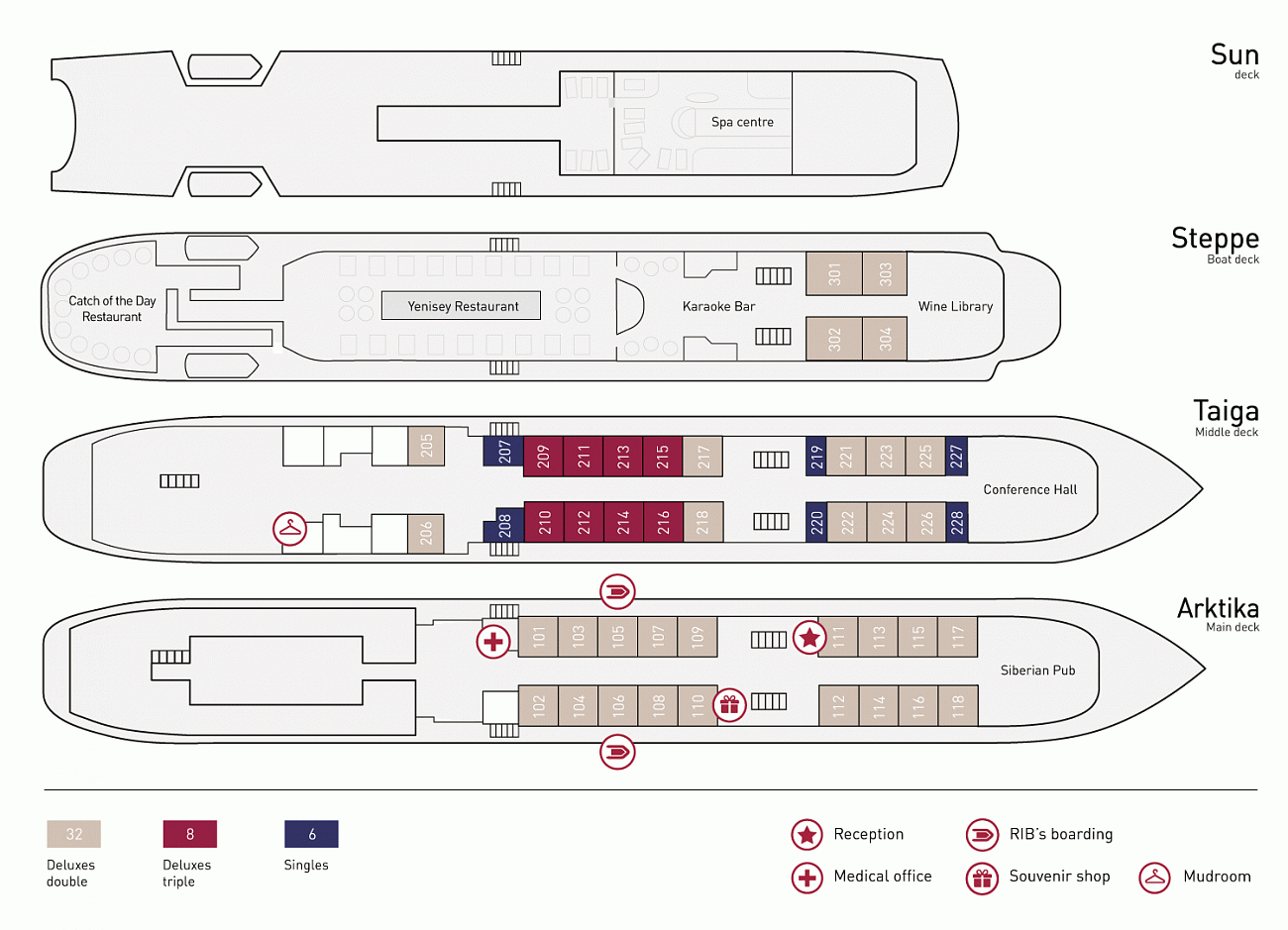 Photogallery