About Local Suburban Trains in Russia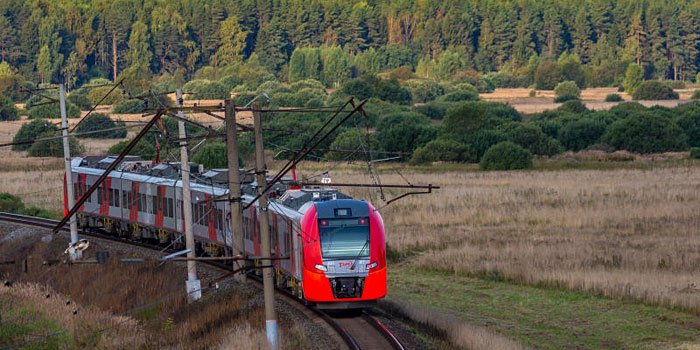 Local trains in Russia are usually called "elektrichka" which is an informal word for electrical passenger train. They are widespread both in Russia and Ukraine, as well as in some other countries of the former USSR. Elektrichka is always an overhead line-fed electrical train, consisting of several carriages, with a driver's cab at both ends. Each carriage has four automatic doors with two on each side. Long-haul suburban trains usually have bio-toilets installed.
The Russian Railways are currently introducing modern trains on suburban network offering more comfort for the passengers like soft seats (instead of simple benches), adjustable backrests and information panels in the carriages.
Local trains is the key method of suburban transport for mega cities like Moscow or St. Petersburg, especially given heavy city congestion during rush hours.