What is Weather Like in Russia?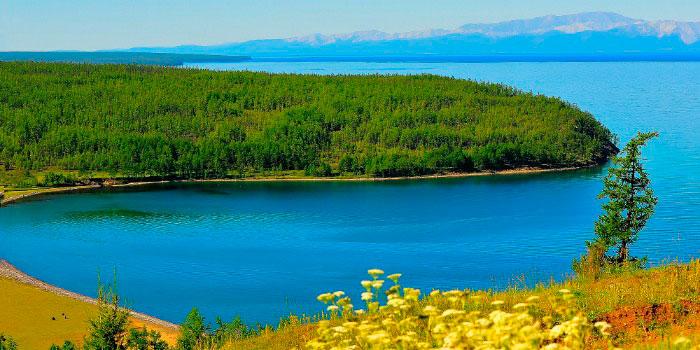 Most of the country has a continental climate, with long, cold winters and brief summers. There is a wide range of summer and winter temperatures and relatively low precipitation. January temperatures are in the range of 6°C (45 °F) on the southeastern shore of the Black Sea. A record low temperature of -71°C (-96 °F) was recorded in 1974 at the northeast Siberian village of Oymyakon, the lowest temperature ever recorded anywhere in the world for an inhabited region. In many areas of Siberia the soil never thaws for more than a foot.
Annual precipitation decreases from about 64–76 cm (25–30 in) in the European region to less than 5 cm (2 in) a year in parts of Central Asia. The tundra has long winters, with summers lasting one or two months, and receives from 8 to 12 months of snow or rain. The far northern forest, like most of the country, has long severe winters, short summers, and extremely short springs and autumns. Precipitation is low but falls throughout the year, varying from 53 cm (21 in) at Moscow to between 20 and 25 cm (8–10 in) in eastern Siberia. The steppes have very cold winters and hot, dry summers.
For city-breaks the best time to visit is May-September, when the day temperatures are in the 23-35 C, and nights are in the 10-23 C. Spring and even early fall, however, are unpredictable: Snow flurries and temperatures in the mid -5 C are possible in May and September. Be sure to take waterproof shoes for spring or fall visits - there's a lot of mud. There are a few reasons someone might want to go during the winter: In Moscow and St. Petersburg, the leaves have fallen and the striking architecture can be seen much more clearly; it's also easier to get tickets to see the
Bolshoi
and
Kirov (Mariinsky)
ballets and operas, and there are no crowds at other tourist attractions. Those visiting in winter will want to take along their warmest clothes, boots and hats: It's bitterly cold (Moscow is as far north as southern Alaska) and quite dry. We recommend a long, insulated coat - the best you can afford.