Museum of the Cold War - Top Secret Command Centre Guided Tour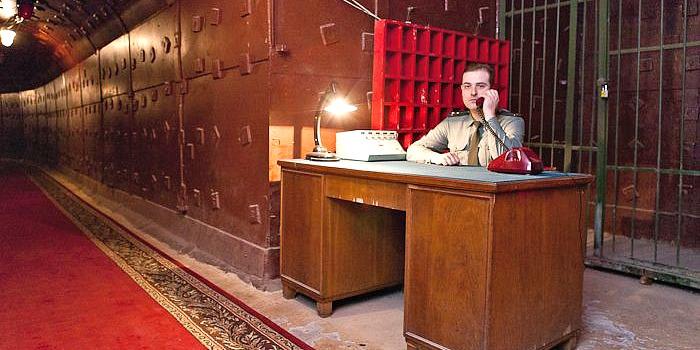 We invite you to visit the former top secret command centre of the Russian Armed Forces recently converted into museum of the Cold War period. It is the newest museum opened in Moscow.
After entering a regular building in a quite central street of the city and a ride on a rapid elevator 65 meters under the ground you will see a real top secret military facility of the USSR. During a guided tour you will pass through the secret tunnels, see samples of communication equipment and fire arms. You will also learn about the construction of the secured post, about its life and functioning during the Soviet period.